[Solved] Cannot house my formula in brackets
Posted:
Sat Apr 23, 2016 4:59 pm
I am trying to write a pretty complex formula. Part of it is in brackets so I use left[ and right]. But the result is a multiline wrong output which some question marks. I tweaked it a lot but didn't make sense where it went wrong. The screen shot is attached for clarity.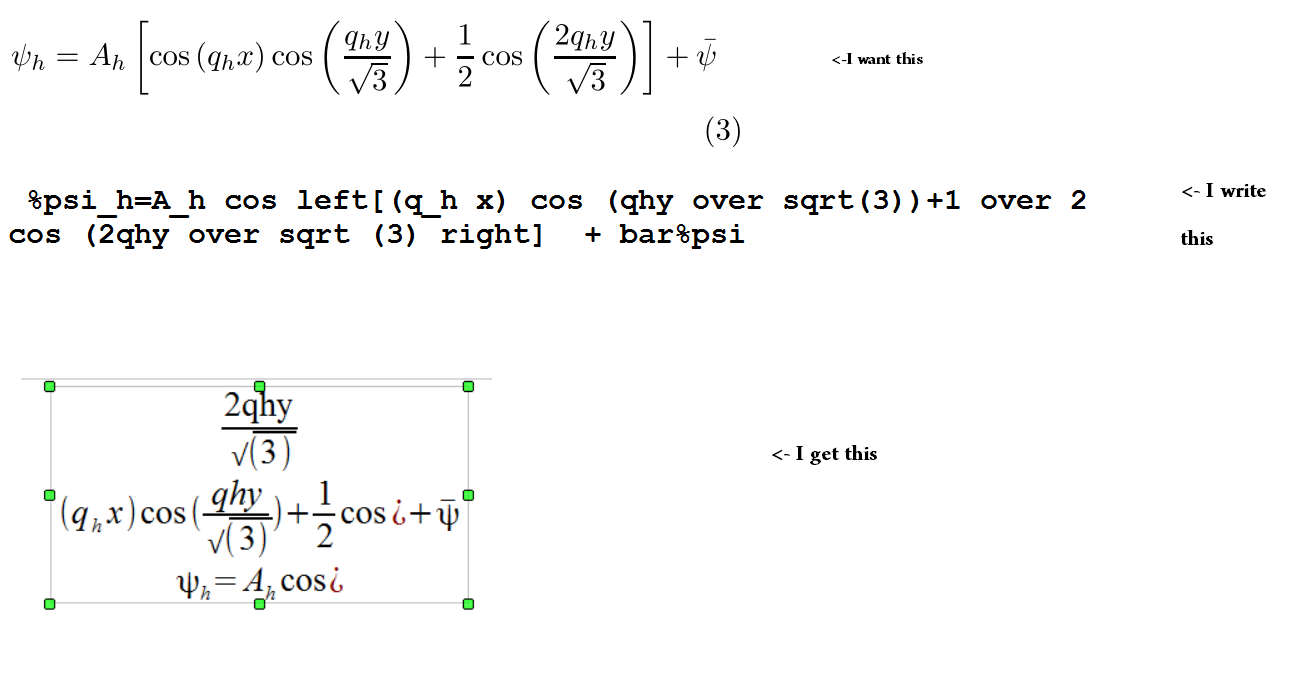 To my surprise, first part of the formula comes last in the document. Any ideas?